View the RQI Promo Video
RQI
(Resuscitation Quality Improvement)
Presents realistic eSimulation patient cases
Includes mobile Simulation Stations placed on care floors throughout the hospital
Healthcare providers can refresh vital CPR skills in just minutes, retaining life-saving CPR skills and maintaining their course completion cards indefinitely.
Helps providers deliver competence-verified, high-quality CPR that leads to better patient outcomes.
Skills-sessions modules provide audio-visual coaching on critical components of high-quality CPR.
Data is archived in a Learning Management System (LMS) used to track and document individual student performance.
To learn how the program can help improve resuscitation quality at your hospital, contact your AHA Account Manager.
Learn More About the RQI Program
See how innovative, technology-based RQI ensures healthcare providers achieve and sustain high-quality resuscitation competency at the point-of-care.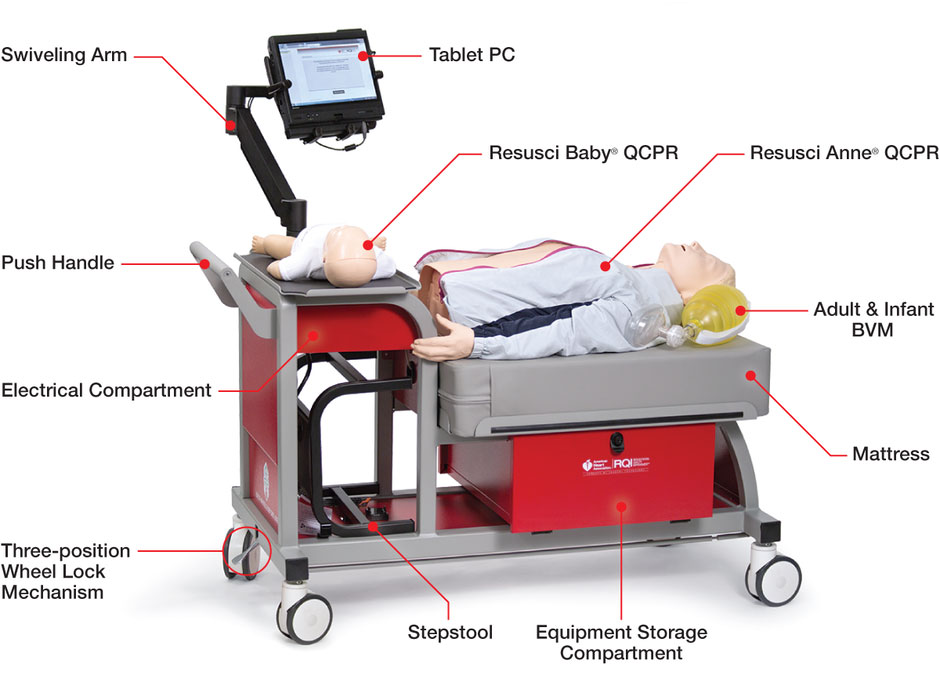 ---