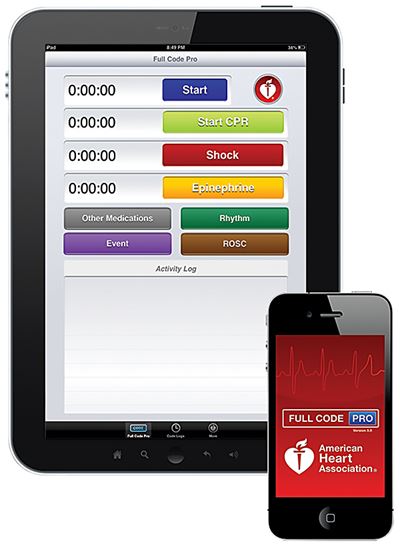 The AHA's Full Code Pro App (FCP 3.0) is a free, easy-to-use, mobile application that allows healthcare providers to quickly document critical interventions during cardiac arrest resuscitation events. This app enables providers to focus on the patient without sacrificing proper documentation.
This real-time app makes recording during codes easy. It can also simplify data entry and helps providers increase the availability and accuracy of documentation. The information that providers log enables more robust data for review, debriefing and resuscitation quality improvement.
FCP 3.0 is for use by paramedics, EMT-Bs, emergency room nurses, emergency room physicians and other in- and out-of-hospital healthcare providers.
---