Learn to Save a Life
The American Heart Association is committed to creating the Next Generation of Heartsavers™ through our Be the Beat and CPR in Schools programs. Be the Beat is a resource for teachers and school administrators that provides free tools to help start and sustain Hands-Only CPR and AED training programs in schools. Students will learn to "Be the Beat" and perform Hands-Only CPR if they see a teen or adult suddenly collapse. Since seventy percent of out-of-hospital cardiac arrests occur in residential settings, if you are called on to perform CPR in an emergency, you will most likely be trying to save the life of someone you love: a child, a spouse, a parent, or a friend.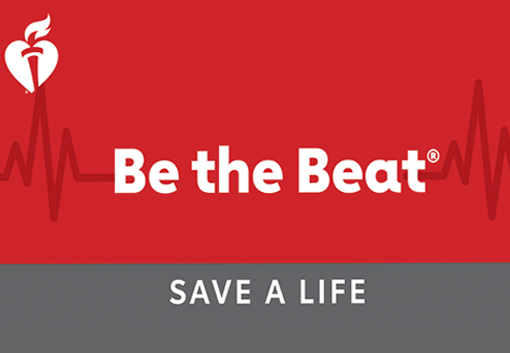 Hands-Only CPR Lifesaver Mash Up
The American Heart Association and the Anthem Foundation collaborated with DJ Earworm in this catchy mix of popular songs that have the right rate to guide compressions for Hands-Only CPR.
Music
The American Heart Association has teamed up with the Anthem Foundation to teach Americans how to perform Hands-Only CPR. All songs in our 'Don't Drop the Beat' playlist and Anthem Health Champions Station are between 100 - 120 beats per minute, the same rate at which you should perform compressions when administering CPR.