Virtual Event
2020 AHA CPR & ECC Guidelines: The Virtual Experience
The American Heart Association is pleased to announce that the official 2020 American Heart Association Guidelines for CPR & Emergency Cardiovascular Care (2020 AHA Guidelines for CPR & ECC) will be published online in the AHA's flagship journal, Circulation, on Wednesday, October 21, 2020.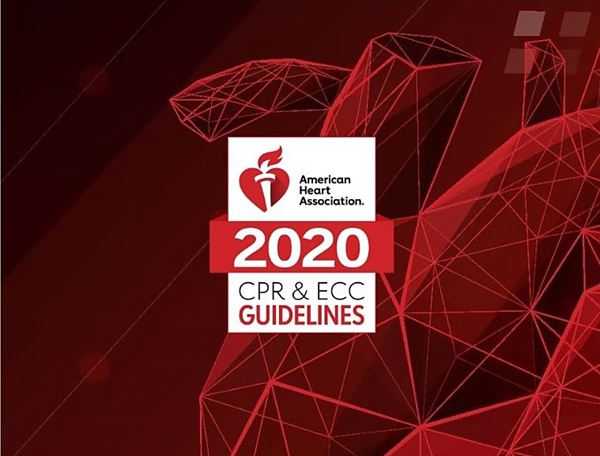 Learn from the leader in resuscitation!
On October 21st, the AHA will be hosting a series of FREE virtual events to introduce the new 2020 Guidelines! These sessions offer a unique opportunity for you to learn everything in one day.
See below for our schedule
Day of Experience Schedule
Central Time (Dallas, TX)
9:30 a.m. – 11:00 a.m. — 2020 Guidelines Science & Education Updates
11:30 a.m. – 1:00 p.m. — Bringing Science to Life: Introducing the New AHA Digital Resuscitation Portfolio
1:30 p.m. – 3:00 p.m. — The RQI Community: RQI and HeartCode Administrator Update
3:30 p.m. – 5:00 p.m. — Overview of Updates for AHA Training Network
Live Streaming
Below are the direct links to our live stream for sessions 1 and 2. Sessions 3 and 4 are private events. If you have registered for those sessions, you will receive a link the week of October 19th via the email you used to.
Please view the live sessions on October 21st.
AHA ECC Facebook
AHA YouTube
Order: 2020 AHA Guidelines Science In-Service
The 2020 AHA Guidelines Science In-Service is an online course designed to provide healthcare providers information on new science and key changes published in the 2020 AHA Guidelines for CPR and ECC.