AHA eLearning & Blended Learning Courses
CPR & First Aid Training based on 100 years of science. Online Training based on the needs of today.
eLearning with AHA: Flexible. Convenient. Trusted.
The American Heart Association eLearning and blended learning courses provide flexible training solutions. Students are able to complete online training at their own pace and on their own schedule, anywhere and anytime an internet connection is available. Companies and healthcare organizations can overcome obstacles such as scheduling, reaching remote employees and diverse learning styles.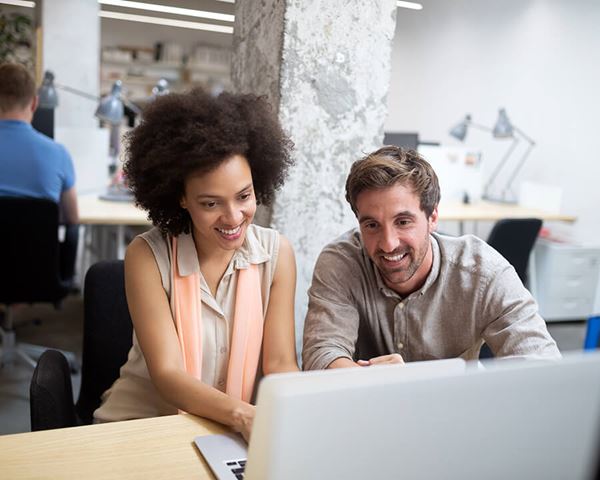 Quality of Training & Consistency
AHA is the source of the science behind the development the AHA Guidelines for CPR & ECC and thus all of our training courses.
Blended and eLearning encourages consistency; training ensures all students learn all topics necessary to help increase survival rates.
Students still complete in-person hands-on sessions and testing for courses requiring CPR and other psychomotor skills.
Convenience
Students can complete online courses at home or on the go, on their preferred desktop or tablet device.
Instructors focus on important psychomotor skills practice and training to ensure the student is able to perform.
Companies and healthcare organizations can overcome obstacles such as reaching remote employees and diverse learning styles.
Operational Efficiency
Time in Training Centers' classrooms is minimized as only the hands-on skills session needs to be completed in person, instead of tying up classroom time for the entire course. Training is completed mostly on the student's schedule which leads to increased satisfaction.
While there is an initial operational commitment to jumpstart blended and eLearning at your organization, this eventually results in effective and efficient training based on how you manage it.
Adaptable and Flexible
AHA Blended Learning and eLearning caters to all organization types, including healthcare organizations, business and corporations, and community organizations, such as schools and sports organizations. No matter who needs CPR and ECC training, consider taking your training to the next level with AHA eLearning and Blended Learning.
What is the Best Way for My Organization to Manage AHA eLearning?
Learn more about the various delivery methods for AHA eLearning and identify the best route for your business. AHA offers multiple options for managing courseware and integrating training with your current systems for human resources and compliance.
Want to take your AHA Training to the next level by introducing Blended Learning & eLearning?
Attend our webinar on Thursday, October 26th, 2023 11:00 AM | (UTC-05:00) Central Time (US & Canada) to learn more!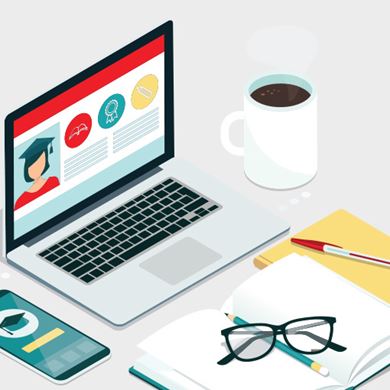 AHA Blended Learning & eLearning
Take your organization's training to the next level
This guide will help you through the process of evaluating if your organization is ready to transition to eLearning training. The guide will cover the benefits of AHA eLearning, purchase options, implementation, and best practices. Read research and insights from AHA Training Centers and customers who have already successfully introduced eLearning as part of their training programs.
Two Formats for Online Training
AHA offers two different formats for Online Training. eLearning provides options for online-only courses, while Blended Learning options include an online course for cognitive learning followed by a hands-on skills session. Learn more about these options below.
eLearning: Online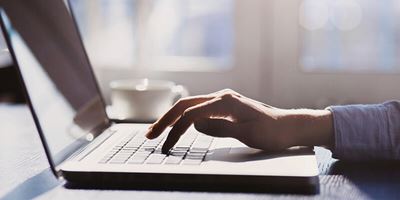 AHA eLearning courses give students the flexibility to learn at their own pace and on their own schedule, anywhere and anytime an internet connection is available. eLearning courses are fully self-directed, and do not require a separate skills testing.
Blended: Online + Hands-On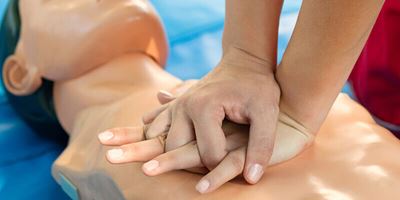 Blended learning is a combination of eLearning, in which a student completes part of the course in a self-directed manner online, followed by a hands-on skills session. The hands-on skills session is completed in person with an AHA Instructor or using a Voice Assisted Manikin (VAM), where available.
Courses for the General Public, Workforce and Non-Clinical Staff
Our Heartsaver courses are created for anyone who works in human resources, manufacturing, security, retail, restaurants, hotels and for others who need to meet OSHA or job requirements. These courses teach lifesaving skills that incorporate the latest 2015 AHA Guidelines Update for CPR and ECC and the 2015 American Heart Association/American Red Cross Guidelines for First Aid.
Courses for Healthcare Professionals
The courses in this section are for Healthcare Professionals (like nurses, doctors, and first responders) who require certain courses to receive a completion card for their job. These courses may include CPR and AED, Basic or Advanced Cardiovascular Life Support, or other courses.