CPR Anytime Training Kits
CPR Anytime® allows you to learn basic lifesaving skills in about 20 minutes from the comfort and privacy of your home or workplace. Plus, CPR Anytime is completely portable, so it is easy to share with family and friends.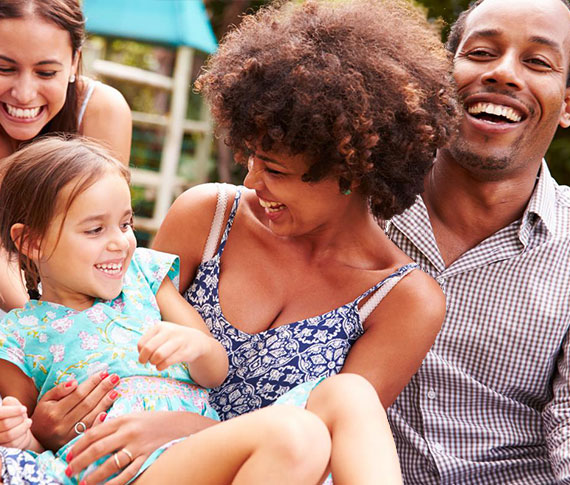 Which Training Is Right for You?
Infant CPR Anytime Kits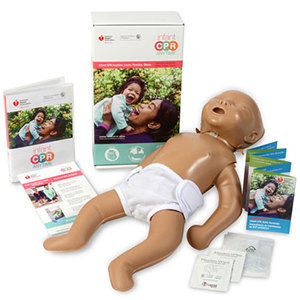 The Infant CPR Anytime personal learning program makes it possible for anyone to learn how to perform infant CPR and provide infant choking relief.
Adult & Child CPR Anytime Training Kits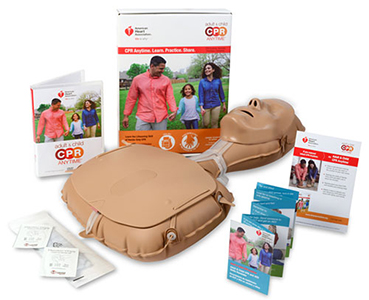 Adult & Child CPR Anytime allows anyone to master the basics of adult Hands-Only CPR, child CPR with breaths, adult and child choking relief, and general awareness of automated external defibrillators – or AEDs.
AED Implementation

These resources will help you effectively implement an AED program.
Community CPR Tracker

Facilitating a group training? Log your own CPR events and add your data to our national map.
Hands-Only CPR

If you are called on to give CPR in an emergency, you will most likely be trying to save the life of someone you love: a child, a spouse, a parent or a friend.
Learn Hands-Only CPR
Learn the two simple steps of Hands-Only CPR if you witness a teen or adult suddenly collapse: Call 9-1-1 and Push Hard and Fast in the Center of the Chest until Help Arrives. #CPRwithHeart