Hands-Only CPR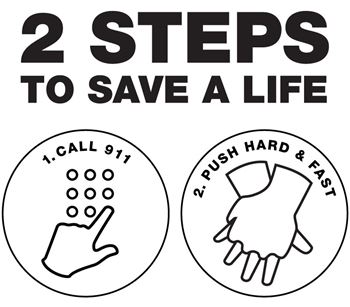 Check out this video to see how you can be the difference for someone you love.
Hands-Only CPR Study and Video Resources
Access additional resources for Hands-Only CPR, including the study behind the training, videos, printable resources, social media assets, and more.
CPR Saves Lives
We're hitting the road to teach people to save lives with Hands-Only CPR.

Check out the Mobile Tour page to see if we're coming to a city near you!
Since 2012, the Hands-Only CPR Mobile Tour has trained over 84,000 in 22 states. This year's tour will kick off in New York and make stops in Connecticut, West Virginia, Virginia, Georgia, Ohio, Kentucky, and Missouri before wrapping up in Indiana. In partnership with Anthem Foundation, we look forward to teaching many more people the lifesaving skill of Hands-Only CPR through this interactive and fun experience.
Hands-Only CPR Can Save Lives,
Learn how today
.
Locations of Training Kiosks