We HEART Nurses
To celebrate Nurses Week, we will recognize nurses for the hard work they do every day in our communities and their commitment to help save lives every day. If you know of a nurse who has performed the heroic act of CPR, please nominate them for the AHA Heartsaver Hero award. A Heartsaver Hero is a recognition award for someone who has stepped in to help save a life during an emergency whether in a hospital, workplace or community.
We take this week to celebrate nurses, but We HEART Nurses everyday for the work they do. Use the hashtag #WeHEARTNurses to share a story of the exceptional nurse that you know or to thank a nurse who has made an impact on your life.
Below are social media resources for Facebook and Twitter that you can download and use to show your support during Nurses Week.
Nurses make a difference every day. Here are a few great examples of nurses in the community.
School nurse and staff perform CPR and use AED to save co-worker's life
School nurse Haley Pepper was about to take a break the morning of Sept. 20, 2019 when her co-worker, Mehmet Okay, yelled for help at Gateway Science Academy South. The custodian at the campus had suddenly stop breathing. Haley and her co-workers sprang into action to help save the custodian's life.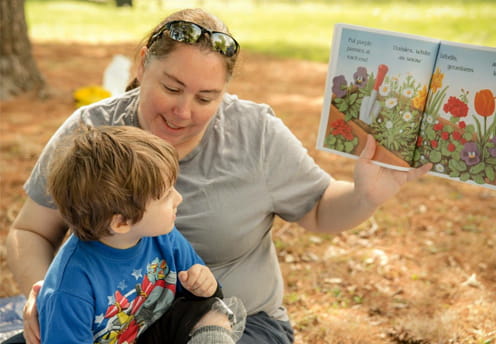 Nurse Turns Teenage Loss Into Life-Saving Opportunity
After Angie Knannlein-Rahman lost her best friend to sudden cardiac arrest at age 16, she knew she wanted to pursue a career helping others. "You are beating someone's heart for them, and that's such a tremendous responsibility. If you're going to do it, you have to do it correctly, said Angie." As an RN now, Angie didn't hesitate to act to help save the life of a young boy.
Nurse's colleagues use the CPR he taught them to save his life
For Nurse Michael Lovelace, teaching CPR meant knowing his words could potentially save a life. He never imagined that life would be his own. But when Lovelace had a massive heart attack that triggered a cardiac arrest last April while at work, it was the training he provided his colleagues, who jumped in and performed CPR, that kept him alive.