ECC Educational Conferences
2020 ECC Conference Series
The American Heart Association's ECC Educational Conference Series features two exciting days of activities focused on the hot topics in resuscitation science before, during, and after cardiac arrest, as well as how to implement best practices in your AHA training to improve quality and outcomes.
Day One: Half Day of Peer-to-Peer Workshops & Reception
Day Two: Full Day of AHA Expert-led Sessions, Breakouts, & Panel Discussions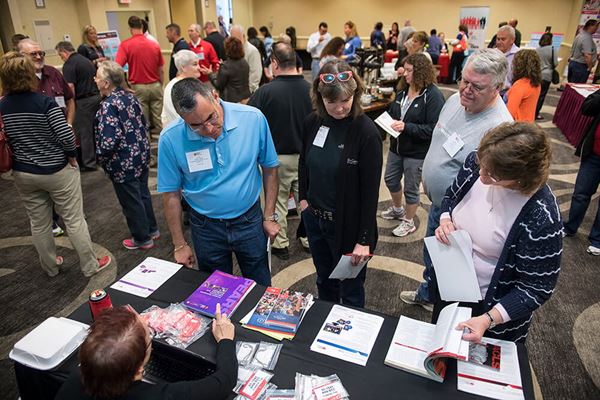 On Day One of the conference, attendees will participate in Peer-to-Peer Workshops with other members of the AHA Training Network. Attendees will be able to share best practices, success stories, solutions their organization has implemented, and have open discussions with other professionals in their field.
Day Two will feature AHA expert-led sessions, engaging breakouts, panel discussions with industry trailblazers, and opportunities dedicated to networking with attendees, AHA representatives, and ECC event sponsors.
ECC Educational Conferences are continuing education activities.
Attendees will walk away with practical solutions to increase quality training and ultimately save more lives.
2020 Conference Series Dates
Recent guidance by the Centers for Disease Control and Prevention suggest limiting mass gatherings with attendance of 50 or more people for the next 8 weeks. The AHA's chief concern is the health and safety of our AHA Training Network, and those you train. Therefore, we have deemed it necessary to postpone the San Diego Regional Conference.
We are planning to reschedule this event for early 2021, and will communicate a new date for the San Diego event soon.
San Diego, CA
Event has been postponed. More information to come.
Philadelphia, PA
Event has been postponed. More information to come.
Indianapolis, IN
Event has been postponed. More information to come.
Savannah, GA
Event has been postponed. More information to come.
For More Information or to Exhibit or Sponsor
For additional questions about conference registration, please email to Julie Grubbs, AHA Field Support Specialist.