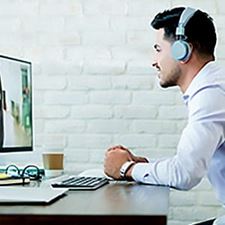 Health & Safety Business Solutions with the American Heart Association can provide access to custom training solutions for your organization.

We offer both blended learning and instructor-led classroom First Aid CPR training solutions for your workforce.

As a recognized global resuscitation expert, the American Heart Association (AHA) has a legacy as the Gold Standard for resuscitation science, education, and training.
Fill out the form and connect with our team to find the best training solutions for your needs.


Having trouble with the form? Email us at [email protected]
---