4 Tips to Eat Healthier When Ordering Takeout or Food Delivery
Dining at home with your favorite takeout or food delivery? Our simple tips will help you make healthier choices when ordering out.
Check online. Some menus have symbols or designations to let you know which options are healthier. Or you can look for nutritional information (if provided) on the restaurant's website.


Ask for help. If you can't figure out what's in a menu item or if you want to learn more about it, just ask! Restaurant staff can help you navigate the menu and tell you about ingredients, preparation methods or substitutions.


Half now, half later. Portion size too big? Try saving half of your food for another meal.


Sauce and toppings on the side. When in doubt, ask for dressings and sauces on the side. You'll control how much you add to your food.
Look for these generally healthier menu items and terms the next time you're ordering takeout or food delivery:
Skinless chicken, fish or seafood, and lean unprocessed meat
Nuts and legumes such as black beans
Whole-grain bread, rice ("brown rice") and pasta
Broth-based soup with lots of veggies
Grilled, sautéed, roasted, steamed, baked or poached
Cooked vegetables or salad as sides
Guacamole, pico de gallo
Flavored with herbs, spices and/or vinegar
A la carte for smaller portions
Healthy or light menu options
Fresh fruit and fruit-based desserts
Water, unsweetened tea and coffee
Use these tips to order out with confidence — and remember to wash your hands before digging in!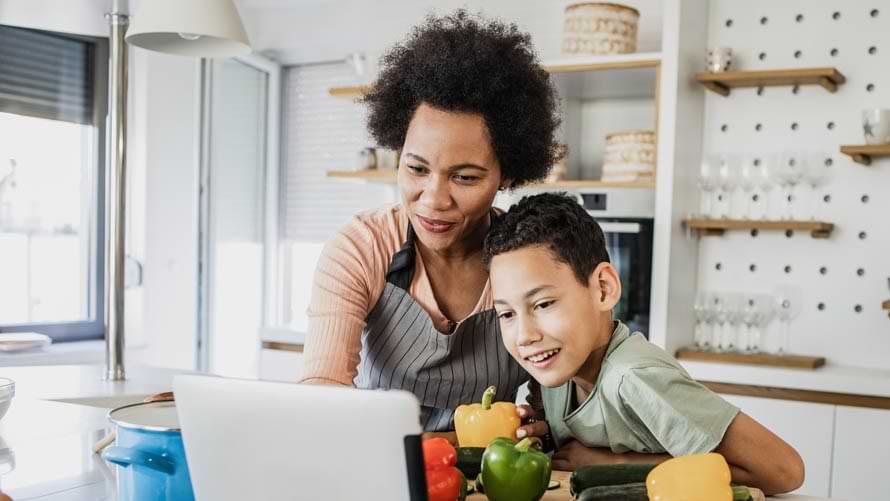 ---