Why Choose the AHA For Resuscitation Training
The Most Trusted Leader in Resuscitation Education
The American Heart Association is the recognized leader in resuscitation science, and BLS, ACLS and PALS education in the United States. Healthcare providers and organizations trust AHA science and guidelines as the foundation for clinical decision making for Resuscitation, STEMI, Heart Failure, Atrial Fibrillation, and Stroke care. Training with our proven resuscitation programs helps to ensure the best possible patient care every day.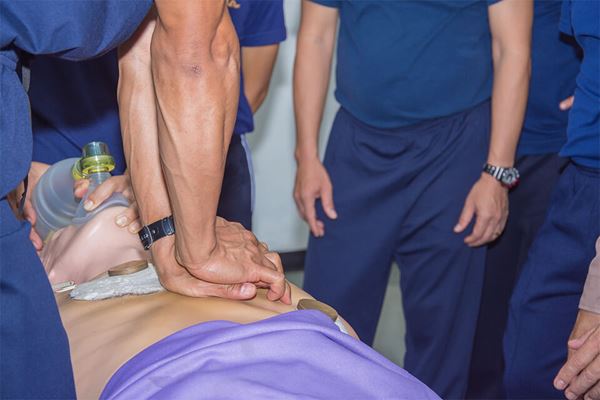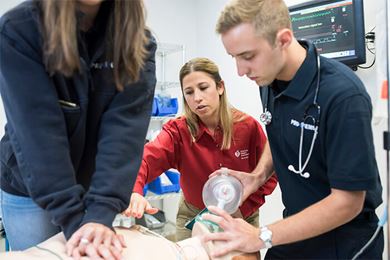 High-Quality CPR Saves Lives
Improving patient outcomes from cardiac arrest starts with evidence-based, proven CPR training. CPR that is simply "good enough" won't cut it. Patients with cardiac arrest depend on high-quality CPR to survive. Their lives are on the line.
To save more lives, healthcare providers must be competent in delivering high-quality CPR, and patient care teams must be coordinated and competent working together effectively. Our resuscitation training programs help you achieve this level of competency through both individual and team skills practice and testing in a variety of real-world circumstances and settings.
CPR Is Our Science—Training Is Our Expertise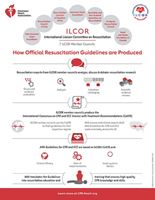 We are the trusted leader in CPR and resuscitation training. We conduct the scientific research and write the official guidelines for resuscitation that are followed by hospitals, EMS organizations, and training providers across the United States.
We incorporate this deep understanding of resuscitation practice into a range of training and education programs tailored to clinical caregivers of all levels. Because we are dedicated to ensuring you receive the highest-quality education, we developed the first-ever Resuscitation Education Scientific Statement outlining key factors for highly effective training.
Excerpt from case study about training with another provider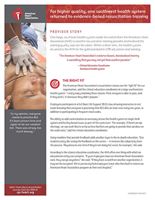 "Their BLS needed to be a lot stronger. In my opinion, everyone needs to practice BLS. It's been proven time and again to be our weakest link. Our team recognized that the American Heart Association's BLS program was much stronger."
"The American Heart Association is the standard everyone recognizes when it comes to evidence-based practice and research, and that's something we wanted to be a part of."
Clinical Education Coordinator
Southwest Health System
We Help You Save More Lives
Our ongoing research leads to continuous improvements in CPR quality and resuscitation methods that save more lives. Because of this, we understand the science of CPR and resuscitation better than others.
Healthcare organizations trust our science as the foundation for guidelines-directed care and clinical pathway decisions. Training with our proven resuscitation programs helps you deliver the best possible patient care. Better training saves lives, and more than 90% of hospitals choose our CPR training.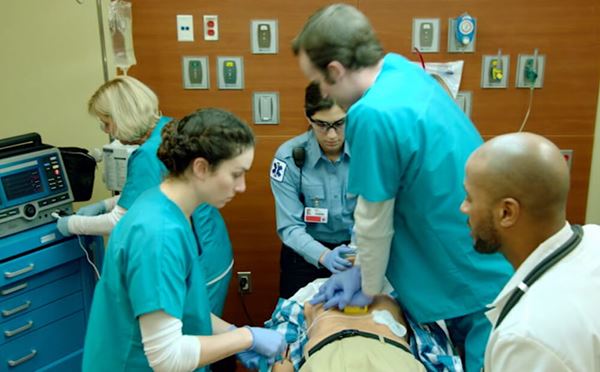 Your Trusted Source for CPR Training
Choosing a training provider on the basis of price over quality can cost you more in the long run, compromise patient care, and carry the risk that you won't meet regulatory compliance standards. Our training programs incorporate all the critical factors for your resuscitation success:
High-quality CPR knowledge and skills competence
Highly effective team skills and dynamics
Emphasis on chest compression fraction of greater than 60% (percentage of time chest compressions are given during a resuscitation attempt)
Chain of Survival approach
Advanced courses to meet advanced practitioners' needs
To objectively measure and ensure high-quality CPR skills, we require the use of instrumented directive feedback devices or manikins for practice and testing in all AHA courses that teach adult CPR. No other training provider requires this level of certainty. Feedback devices allow students to self-correct their skills in real time during both practice and testing to enable skills improvement.
We Wrote the Book on CPR—and We're Still Writing It
We are continually creating innovative ways to learn, train, and improve CPR competence and team dynamics. Join us for exciting new American Heart Association resuscitation courses—incorporating the latest science and innovation—to be released starting October 2020.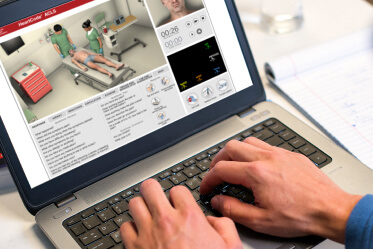 BLS, ACLS, and PALS
Courses designed for Healthcare Professionals.
Let's Get in Touch
Provide your information and an AHA representative will contact you.